On this page you will find actors who were previously cast in a role, but that role, for whatever reason (the character is a teenager and the actor simply grew up, I found an actor whom I felt was a better choice, etc.), was recast.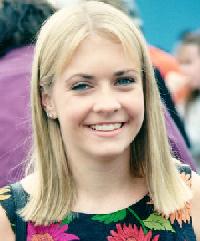 Melissa Joan Hart as Alis Landale: The most popular choice for this role seems to be Alicia Silverstone, and while I admit Silverstone would be good in the role, I think Melissa Joan Hart would be even better. One reason why is Hart, the star of Nickelodeon's Clarissa Explains It All and ABC's Sabrina the Teenage Witch, has a very interesting accent. I can't really pin down what kind of accent it is, but I like what I hear when I imagine her saying, "Watch over and protect me, Nero!" Plus, Alis is supposed to be young, and Hart looks younger than Silverstone. Miss Hart, report to the prop department and get yourself a Laconian Sword.

Ray Walston as Dr. Luveno: I often hear of others casting Christopher Lloyd in this role, no doubt because of Lloyd's role as Doctor Emmett Brown in the Back to the Future series. However, if you've viewed my other Dream Casts, you know I have a different role in mind for Lloyd, and so the role of Dr. Luveno goes to Ray Walston. Best known for his role on the classic television show My Favorite Martian, Walston also appeared in a cameo role as Boothby in Star Trek: The Next Generation... and then there's my personal favorite role of Walston's... that of Mr. Hand in Fast Times at Ridgemont High. None of these roles really remind one of our favorite spaceship designing Algoian scientist, but the sheer range Walston has shown throughout his career prove he'd be more than capable of portraying the good Dr. Luveno.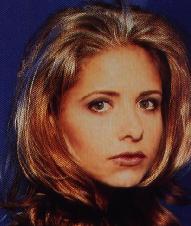 Sarah Michelle Gellar as Shir Gold: She plays a high school student who kills vampires on a weekly TV show, so would a green-haired kleptomaniac in a mini-skirt be such a stretch? Methinks not. Shir Gold was one of the hardest characters for me to cast. Earlier ideas of mine were Olivia d'Abo (The Wonder Years) and Sabrina Lloyd (Sliders), but I wasn't completely satisfied until I thought of Gellar. She has the right look, and she seems like she could easily portray the pure fun Shir experiences every time she "hears the breezes calling." Neve Campbell, Matthew Lillard, and now Gellar... what's with all the Scream alumni in my dream cast? What's next: Henry Winkler as Odin?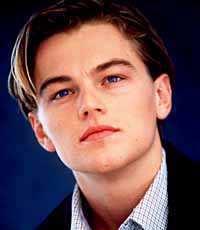 Leonardo DiCaprio as Chaz Ashley: True, true, DiCaprio is very trendy right now, very "flavor of the month." But he is not a one-dimensional actor. Just look at his work in What's Eating Gilbert Grape?, in which he played a mentally retarded boy. DiCaprio is not just the pretty face on the front of all current issues of Tiger Beat and its fellow periodical brothers, he is a terrific actor, and he bares a strong resemblence to Chaz Ashley, as well. Suit him up and hand him an Elsydeon prop, because besides having a great actor in the role of Chaz, we also just got our movie on the cover of both Seventeen and YM! Woo-hoo!
(Click on an actor's picture to view his filmography as listed in the Internet Movie Database.)
The Dream Casts
Phantasy Star I | Phantasy Star II | Phantasy Star III | Phantasy Star IV
Phantasy Star Gaiden | Phantasy Star Adventure | Phantasy Star Online
Dream Cast Alumni